Adolescent Counseling Services Honored with Prestigious Nonprofit of the Year Award
ACS recognized by Assemblymember Marc Berman of District 24 for their leadership and service to local youth
REDWOOD CITY, Calif. — Adolescent Counseling Services (ACS), a community-based nonprofit agency dedicated to the healthy social and emotional welfare of local youth, was recognized as Nonprofit of the Year for 2017 by Assemblymember Marc Berman of the 24th Assembly District. ACS was selected based on their exceptional leadership and service to the youth of Santa Clara and San Mateo Counties.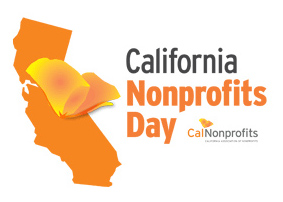 ACS and other nonprofits will be honored at the State Capitol in Sacramento at an awards luncheon on June 28th for California Nonprofits Day. The luncheon is hosted by the California Association of Nonprofits (CalNonprofits), a statewide alliance of over 10,000 organizations working to bring the full power of nonprofits to strengthening communities. At last year's inaugural event, CEO of CalNonprofits Jan Masaoka stated, "We congratulate all of the award recipients on being honored for the great work they do every day to make California a better place."
"We are so proud to be recognized for the work we've done over the past forty-five years in helping thousands of adolescents and their families thrive," says Philippe Rey, Executive Director of ACS. "As we continue to grow our programs, we hope to support even more adolescents to help them find their way in our communities."
For more information about Adolescent Counseling Services, please visit www.acs-teens.org or call 650-424-0852.
Adolescent Counseling Services (ACS) exists to support the wellbeing of all teens, tweens, and young adults in Santa Clara and San Mateo Counties.  ACS' networks of skilled family therapists and professionally-led support groups have continuously been a resource that youth and families can rely on since 1975.  Trained professionals offer on-campus and community counseling, substance abuse treatment, LGBTQQ+ support services, and community education programs.  ACS supports youth to overcome obstacles, develop confidence and be empowered to build happy, healthy futures.
# # #