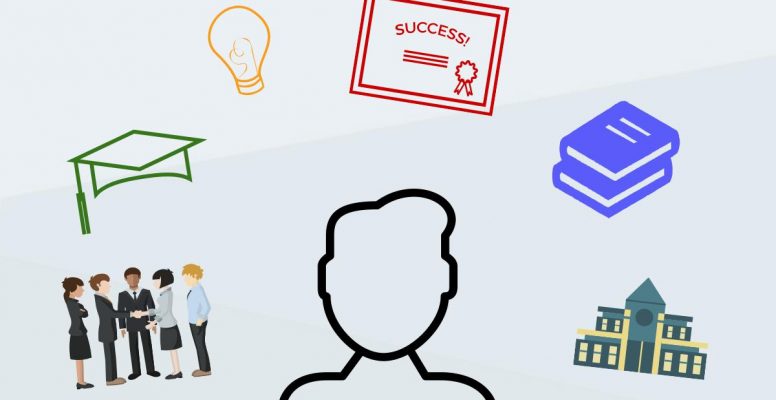 Isn't there an 'App' for that?! Real perspective on College Application Anxiety
Written By:  JoAnn Kukulus, MFTI, On-Campus Counseling Program Site Coordinator
---
Cooler weather, changing seasons, shorter days, Autumn holidays…..COLLEGE APPLICATIONS!!! High school students in general are reporting greater stress than ever and with deadlines for submitting college applications. Admission to next fall's academic term is rapidly approaching, and to be perfectly honest, now is possibly one of the most anxiety-provoking times in high school seniors' lives. What is it about the process specifically, that increases students' anxiety, and what can they do to bring the stress down to a manageable level?
Perhaps the most looming construct around applying to college is that where you are accepted, and ultimately attend, says it all about who you are or will be. Tied up in this is the ego-boosting-or-destroying belief on a student's part that either 'I am worthy/special,' or 'nobody wants me/I am nothing.' While applying to college is a collective/universal activity, the actual process of presenting one's self in a desirable and attractive package is completely individual and perhaps even quite lonely. Another widely-held belief, heavily promoted by certain schools and passed down from parents to their teens, is the idea that a low acceptance rate (aka exclusivity) immediately and automatically translates into greater success after graduation. Additionally, parents may develop the belief that with enough emphasis and focus they can 'create' the perfect applicant out of their child, that there is a magic formula of the right courses, grades, and after-school activities that results in their child being the ideal candidate for one of the top 10-25 colleges and universities in the country.
The good news is that more people are graduating from high school these days, leading to a growing number of people applying to college, and statistics indicate that with more than 2,200 four-year colleges and 1,200 two-year colleges, most colleges admit 70% of their applicants and over 75% of applicants get into their first-choice school (1).  Yes, you read that correctly: there are more than 3,000 institutions of higher learning in this country! It is a disservice to the entire population of two- and four-year colleges that the media consistently present information on only about 25 four-year institutions, leading teens and their parents to believe that it is nearly impossible to get in while leaving out the fact that there is a place for everyone who wants to attend college. In reality, it is now becoming evident, and "selective college admissions officers admit that they reject or wait-list many students who are just as good as the ones they accept" (2). Having a successful college career is more about what a student puts into it rather than where the student is enrolled.
If there truly is no formula for being accepted into a college of one's choice, then what are some of the important elements to include into the process? Independent college advisor Debbie Moritz, of Peninsula Pathways to College, recommends visiting some schools before beginning to fill out applications to narrow the range of choices.  Moritz also recomments getting started on essays the summer before senior year because "waiting until senior year has started creates so much extra work it becomes like taking an additional class." Moritz emphasizes that good essays showcase who the teen is and what has impacted their life in a meaningful way. Peninsula Pathways encourages parents and teens to research the many colleges and universities that can be a good fit for that teen and understand that it's more important what the teen does during their undergraduate years than where the teen gets in, and not become stuck on those 'elite' schools. Parents and teens do well to understand/believe that there is no "formula" for being accepted; it's more important to apply to the schools that are a good fit for them.
Other tips for managing the anxiety that rides along with most high school seniors (3) :
work to maintain the normal balance in your life, remembering to engage in enjoyable activities with family and friends, as well as getting enough rest, eating well, and exercising

stay organized so you know what you intend to do and when you'll get to it, and keep parents in the loop so they can support you by not over-scheduling

be honest with yourself, family and friends about what you are looking for in your college experience–if you wanted to be a veterinarian when you were little, but now you've changed your mind and want to work in business, let that be known so you don't get started on a path that you have no interest in pursuing

make sure you have the information you need to make informed decisions (this is your life, after all!) and ask the questions if you don't have all the answers you need

take your time with the essays, and don't fear that process–solicit family and friends for ideas
The critical piece of information to remember is this: When a teen applies to schools based on thoughtful, personalized choices, he or she will be offered a place at the location that fits their interests and passions. What each student does once they get to their place is ultimately the more important matter that will affect the next chapter in their life.
Recommended reading for parents:
The Dolphin Way: A Parent's Guide to Raising Healthy, Happy, and Motivated Kids–Without Turning into a Tiger by Shimi K. Kang, M.D.
How to Raise an Adult: Break Free of the Overparenting Trap and Prepare Your Kid for Success by Julie Lythcott-Haims
Where You Go Is Not Who You'll Be by Frank Bruni
Cited Web Sources:
Christine VanDeVelde/ De-stress the college application process, universityparent.com
Jeannie Borin, M.Ed, College-Connections.com
Ryan Hickey, How to Overcome College Application Fears, college.usatoday.com